Monday, August 9
THE GARCIA PROJECT
JERRY GARCIA MEMORIAL SHOW
__________
Unfortunately The Garcia Project has had to cancel this performance.
All Tickets purchased for this show will be refunded over the next couple of days. We apologize for the inconvenience and appreciate your understanding.
The Strand Theater Hudson Falls, NY

210 Main St, Hudson Falls, NY 12839
www.mystrandtheater.org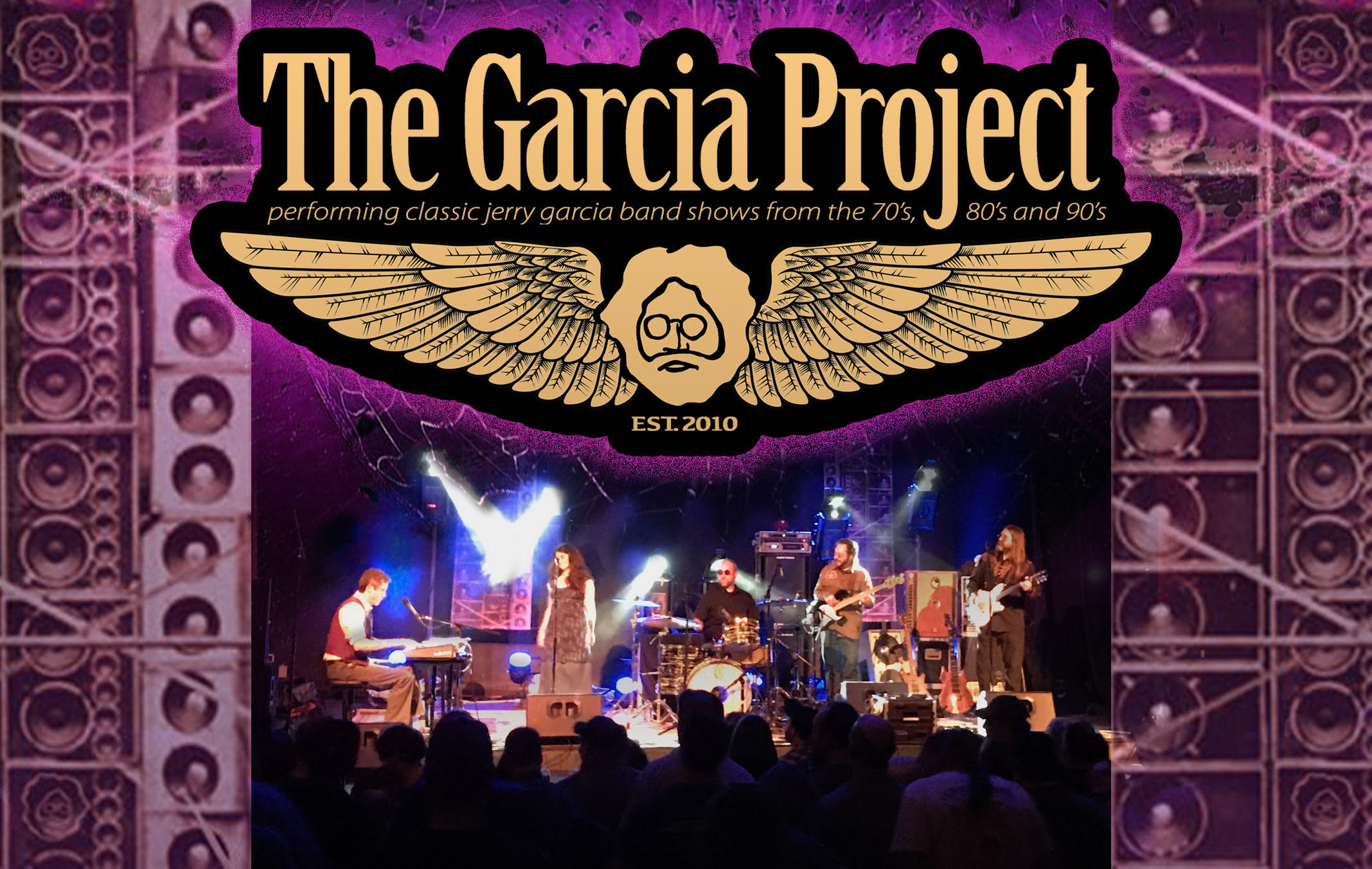 * This is an indoor venue concert taking place at The Strand Theatre in Hudson Falls. This show does not take place at Charles R. Wood Park as do many of the other shows in the LGD50 Concert Series. 
The Garcia Project is the nationally touring, critically acclaimed tribute to The Jerry Garcia Band. The Garcia Project performs full, classic set lists from 1976 – 1995. The Garcia Project faithfully channels and projects the feelings, emotions and music that propelled the Jerry Garcia Band and the fans through many years of musical bliss. It's about family, soul searching, rejoicing, contemplating, celebrating, seeking truth and loving one another. It's The Garcia Project.
Check out our new album produced by Maria Muldaur and featuring Peter Rowan, Jacklyn LaBranch, Jason Crosby, Jacob Jolliff, Buzz Buchanan and more — SPIRIT: A tribute to Jerry Garcia and the spiritual songs he performed at www.thegarciaproject.com/spirit
"I spent a lot of nights in a lot of places with the Jerry Garcia Band, and I'm here to say that I really enjoy what The Garcia Project does with those memories.  Mik's guitar and his and Kat's vocals stir up some very sweet vibes…Check 'em out." — Dennis McNally, former publicist for the Jerry Garcia Band & The Grateful Dead
"For those of us who crave late 70's (and through the 80's and 90's) Jerry Garcia Band, The Garcia Project scratches that itch for hearing live renditions of JGB shows from that period."
— Bob Minkin, legendary Grateful Dead and Jerry Band rock photographer
"The Garcia Project's attention to detail on intonation and performance structure does set them apart as an authority on Jerry Garcia." – NYSMUSIC